Relieve. Recover. Revive.
Get natural, drug-free relief for headaches, migraines, head injuries, and more.
Shop Now

→
4.7 / 5
PROVIDING RELIEF FOR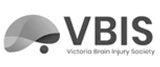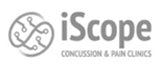 Clear Your Head With
Cold + Compression Therapy
The Icekap Cool Cap soothes pain with a combination of medical-grade ice gel packs and occipital compression.
Pain Relief
Migraines, tension, cluster, even hangovers and sinus headaches.
Performance
Recover from overexertion or collisions during exercise or sports.
Health
Used at home and in hospitals for trauma, chemo, heat stroke, and more.
"I cannot live without my IceKap!"
Latest Findings Latest Findings